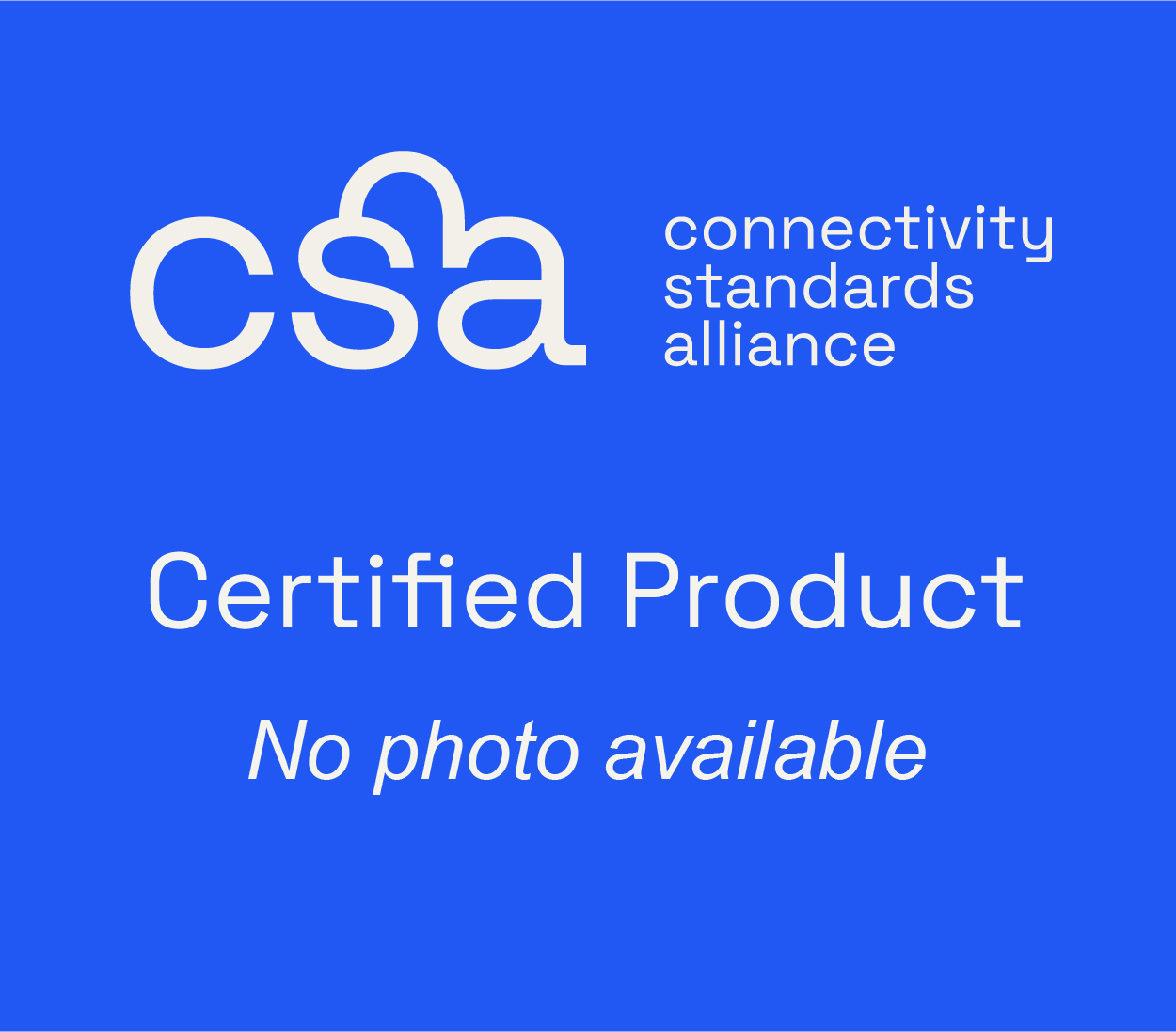 Matter
Smart Wi-Fi Plug
By Kee Tat Manufactory Holdings Limited
Introducing the cutting-edge Matter Smart Wi-Fi Plug, a revolutionary device that seamlessly integrates with your home automation system, bringing convenience and control to your fingertips. This state-of-the-art smart plug is designed to effortlessly connect to your smartphone or tablet through various home apps, as well as to different smart speakers, making it an indispensable addition to any modern smart home.
With its sleek and compact design, the Smart Plug easily fits into any standard electrical outlet, blending seamlessly with your existing home decor. Its versatile compatibility ensures that it can be used with a wide range of appliances and devices, allowing you to control them remotely and efficiently.
Setting up the Smart Plug is a breeze. Simply connect it to your home Wi-Fi network using app & smart speaker, and within minutes, you'll be able to monitor and manage your devices from anywhere in the world. Whether you're at work, on vacation, or simply in another room, you'll have complete control over your appliances, all with a tap on your smartphone screen.
The app provides a user-friendly interface that enables you to create schedules and timers for your connected devices, automating their operation to suit your lifestyle. You can easily set the Smart Plug to turn on the coffee maker in the morning, ensuring a fresh cup of coffee awaits you as you wake up. Or perhaps you prefer to have the lights in your living room turn on automatically as you arrive home after a long day. With the Smart Plug, these scenarios and countless others are effortlessly achievable.
Furthermore, the Smart Plug is fully compatible with popular smart speakers, such as Amazon Echo, Google Home, Apple home pod. Once connected, you can control your devices using simple voice commands, eliminating the need to reach for your phone. Imagine walking into a room and saying, "Alexa, turn on the TV," or "Hey Google, switch off the bedroom lights." With the Smart Plug and a compatible smart speaker, your home responds to you.
Product Details
Firmware Version

1.1.0

Hardware Version

V1.0

Certificate ID

CSA23B49MAT41660-24

Certified Date

08/16/2023

Family ID

FAM226093

Product ID

0x2001

Vendor ID

0x136C

Compliance Document

Download Compliance Document

TIS/TRP Tested

No