The
Full-Stack Solution

for All Smart Devices

Zigbee is the only complete loT solution — from mesh network to the universal language that allows smart objects to work together.
Market Proven and Secure
Low-Power Mesh Solution
Zigbee certified products connect and communicate using the same IoT language with each other, and millions of Zigbee products already deployed in smart homes and commercial buildings today. Zigbee is built with backwards & forwards compatibility in mind. It increases choice and flexibility for users and developers, and delivers the confidence that products and services will work together through standardization and testing of all layers of the stack.

Globally Adopted
Extensive library of applications and devices deployed by hundreds of companies around the world.
Interoperable
Large ecosystem of products to choose from that work seamlessly together.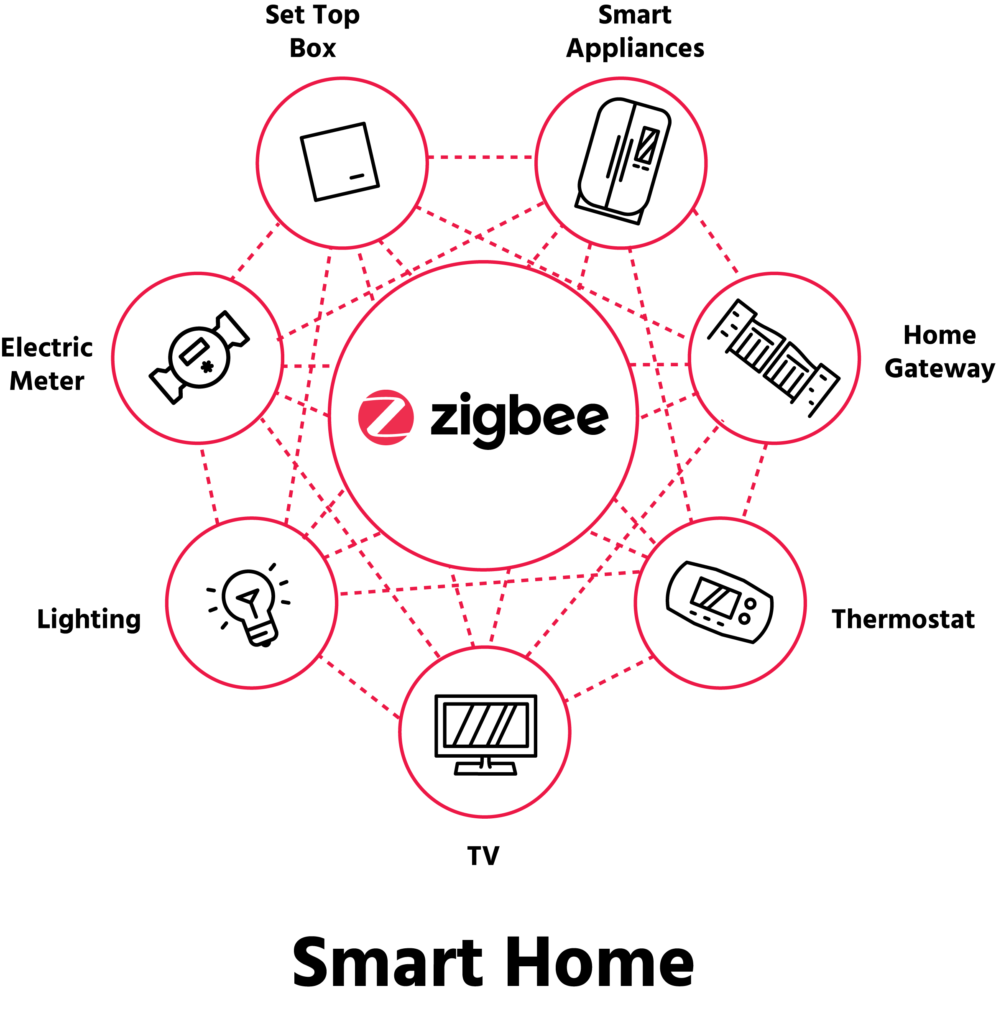 Reliable and Low-Power
Proven, self-healing mesh network eliminates single points of failure with minimal power consumption.
Secure
Secure by design with a variety of security mechanisms including over-the-air AES-128-CCM encryption and state-of-the-art security curves.
Companies From Across the Industry are Contributing Market-Proven Technologies and Best Practices
With over a billion Zigbee chipsets sold, hundreds of companies build and deploy Zigbee products.
Four certification programs make it easy to get your product certified and show interoperability with respective certified products.
Choose from:
Product | Platform | Certification by Similarity | Transfer Program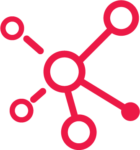 Lightweight and Easy
Optimized for low power consumption to extend battery life and simple do-it-yourself use for consumer and commercial spaces.
Proven, Self-Healing Mesh
Self-organizing, self-healing mesh topology is scalable to thousands of nodes and has been proven by nearly a decade of improvements and real-world applications.
Secure by Design
AES-128 bit message encryption and authentication, certificates, and elliptic crypto secure personal data and device authentication from neighboring networks.
Unified Data Model
Freedom to choose devices and vendors. Rich data model provides a universal language for devices to work together, regardless of brand.
2.4 and Sub-GHz PHY Support
Zigbee PHY supports both 2.4 and Sub-GHz bands for covering the widest variety of setups and uses.
Allows users to seamlessly interact with their Zigbee networks using a smart phone, tablet, or other Bluetooth enabled device.
Zigbee in the Market
Residential
Zigbee is the full-stack, secure, reliable, and market-proven solution used by a majority of large smart home ecosystem providers, such as Amazon's Echo Plus, Samsung SmartThings, Signify (Philips Hue), and more. Zigbee products work with every Zigbee certified connected home or business platform, so you can choose products that will keep working for you.

Commercial
Zigbee excels in commercial building installations, with a large focus on power efficiency, true mesh networking, enterprise network size, and impressive communication range. Owners, operators, and tenants benefit from increased energy savings and ensure the lowest lifecycle costs with this green and easy-to-install robust wireless network.
Utility / Energy
The world's leading utilities, energy service providers, product manufacturers, and technology companies utilize Zigbee. Zigbee standards deliver innovative solutions for smart meters and the home area network (HAN) that allow consumers to know and control their energy use by connecting them to the smart grid. The UK Government has selected Zigbee Smart Energy as the mesh network for connected devices in the home to the utility network due to its robustness, security, and ability to offer 2.4 GHz and Sub-GHz frequency band connections.
Why Zigbee?
Learn more about the benefits of Zigbee.
Innovation & Adoption – Zigbee Momentum
Looking Ahead – Industry Trends and New Zigbee Features in 2022
Connectivity Standards Alliance's Zigbee Direct feature in development.
Zigbee acceleration continues with over 4,000 Certified Products.
Choose Your Connected Experiences
Developers
Zigbee is a robust, well-deployed, low-risk technology with a diverse, global supply chain including many Zigbee Compliant Platforms to build from. More importantly, it means your Zigbee products will enter a large, established market of Zigbee devices. With built-in interoperability at the application layer it means your products will work with any other Zigbee Certified product out there, giving you a large addressable market with a single product implementation.
Retailers
Companies from startups to major brands have developed interoperable Zigbee products in every device category. Choose products that work for you and your customers, without one-off integration costs or vendor lock-in.
Consumers
You can purchase Zigbee Certified products knowing that because they're built on an open, global standard they will work with whatever Zigbee smart home or commercial platform you're using today or tomorrow. Zigbee Certified means you can choose products that will keep working for you, and won't lock you into a single vendor's ecosystem.
Bringing together the world's most innovative companies