Certification
Bring
Credibility

to Your Product

Certification shows interoperability with respective certified products. Show the market your commitment to quality.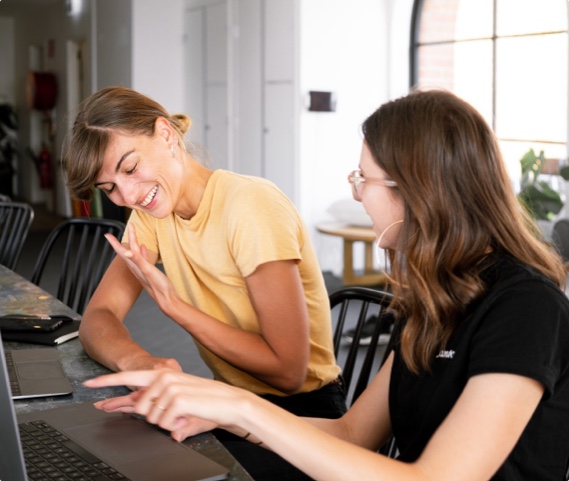 Why Certify?
In addition to the tangible acknowledgment of compliance to a Connectivity Standards Alliance specification, certification allows the use of Certified Product logos and listing of the product on the Alliance website for verification. Certification denotes compliance to a specification and shows interoperability in the respective program.
Advantages of product certification:
Clearly and independently indicates interoperability with products from the world's leading brands
Lowers barriers to market entry with access to a vast technology ecosystem
Confirms compliance to Connectivity Standards Alliance specifications with testing from experienced professionals
Allows for use of exclusive Connectivity Standards Alliance certified product logos and a product listing on the Connectivity Standards Alliance website
Provides the opportunity for inclusion in demonstrations at industry events, demo walls, and videos
Use of official Connectivity Standards Alliance Certificate validating certification
Certification at a Glance
Validity: Issued certifications remain valid for the lifetime of the product, which becomes immediately eligible to be listed on the Connectivity Standards Alliance database of Certified Products.
Requirements: Certification is available to Connectivity Standards Alliance members. All new product certifications require product testing at a Connectivity Standards Alliance Authorized Test Provider, followed by an application with the Connectivity Standards Alliance in our Certification Tool.
Costs: The primary costs associated with product certification are the testing fee and the application fee. Please contact an Authorized Test Provider for testing fee quotes.
Timeline: The total duration of the certification process is dependent on several factors, including the length of time required by the chosen test provider for testing and any specific items identified during the application review.
Find the Right Certification for Your Product
Matter is the industry–unifying standard that delivers the promise of reliable, secure connectivity.
Zigbee is a market-proven, widely adopted, complete loT solution that allows smart objects to work together.
Dotdot Data Model is the universal language for the IoT. Making your smart devices work with other network protocols.
Green Power takes elements of Zigbee technology and makes them battery-less, offering a perfect solution when battery replacement is expensive or impractical.
Smart Energy is the world's leading standard for interoperable products that monitor, control, inform and automate the delivery and use of energy and water.
Rf4ce is a low-cost, easy-to-implement networking solution for Zigbee Remote Control and Zigbee Input Devices.
Certification Process
The path to product certification consists of three phases:
Product development
Certification testing at an Authorized Test Provider
Application for certification with the Alliance
Each step in these phases is detailed below. Our Certification Team is dedicated to helping you through this process. Please contact us with any questions.
End Products
End Products are devices destined for personal or commercial use. All End Products are tested for conformance to a Connectivity Standards Alliance Standard. Successful certification allows products to be recognized by the Alliance as Certified Products and use the associated logo.
Compliant Platforms
A Compliant Platform is a fundamental building block of a Zigbee Certified End Product. All Platforms are tested for compliance to a set of Alliance specifications before they can be engineered into an End Product. Each Platform is composed of a radio and a microprocessor with storage running Zigbee firmware.
Software Component
A Software Component is a User Interface Component (UIC) (e.g. application) or Underlying Software Component (e.g. OS-specific library) that has been certified under the Software Component Certification Program. Software Components run within the context of a Supported Operating Environment (SOE) and the underlying hardware configurations supported by the SOE. Underlying Software Components encapsulate the functionality defined in the Alliance specifications. This allows UIC developers to choose if they want to use ready-made certified building blocks (Type 2 UIC), or implement the Alliance-defined functionality from scratch (Type 1 UIC).
Certification Transfer Program (CTP)
Alliance Participant and Promoter members can offer their Certified Products to customers for re-branding/white labeling while maintaining the Alliance Certified status of those products.
Join the Alliance
Over 600 companies across the globe, spanning the entire IoT value chain, are actively involved in the Connectivity Standards Alliance. If you share our passion for shaping the future of the IoT, join us today!
Let's Connect
Have a question? We're here to help.